Hi, I'm Anita Kelly Couch! I am a speaker, writer, and the creator of The Ever After Encounter.
I never understood why I couldn't feel the love of God deep down in my heart. I had always been taught not to rely on my feelings, so this experience seemed justified. I spent decades doing what I thought God wanted me to do: studying, memorizing, and teaching the Word of God, going to church, and serving others. Yet, even after all of that, I still endured recurring cycles of discouragement, depression, and despair. I didn't know why until just a few years ago when I entered my own dark night of the soul.
There, Jesus tenderly led me to young parts of my heart I had unknowingly neglected and dismissed. My deep need for adoration and delight as a little girl compelled me to strive relentlessly for the approval of others, eventually culminating in a debilitating eating disorder. Even after recovering from the physical symptoms of anorexia and bulimia, I still wrestled with so many destructive thought patterns and strong emotions that needed to be voiced, heard, and healed by Jesus. I am so grateful God heard the cry of my heart!
"He has settled on you as the focus of His love, to be made whole and holy by His love."
— Ephesians 1:4, MSG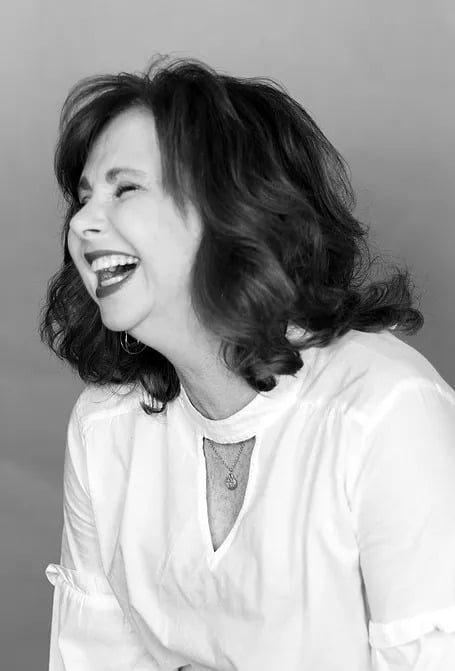 Ever After is a culmination of my own journey to true freedom and joy. It is a beautiful invitation to experience the Truth that merges the knowledge we have about God in our minds with an experience of God in our hearts!
For centuries the Story of God had always been understood as an epic Love Story. Tragically, since the Enlightenment, the gospel has been stripped of its story approach and reduced to a list of principles and rules to follow.
May our hearts be captured once again by its magnificence. It would be my greatest joy to share the Ever After Encounter with you.
Anita Kelly Couch is passionate for women everywhere to understand, embrace,
and embody the wonder and power of the Gospel in their daily lives.
For over thirty years, she has shared her infectious joy and love for Jesus and His Word to audiences all over the United States. She has been humbled to share the conference platform with Kay Arthur, Jill Briscoe, Anne Marie Ezzo, Mary Glenn Peeples, Barbara Johnson, Joanne Wallace, and many others.
Anita Kelly Couch is the founder and director of Starving Soul Ministries, a non-profit organization dedicated to encouraging and equipping the next generation to be wholehearted lovers of Jesus Christ. Everything Anita offers from teaching, writing, media outreach, and small group dynamics are all geared to help others integrate the marvelous truth and power of being identified with Christ.
Anita points the way for hearts to be healed, so that intimacy and freedom in Christ can be more fully experienced and enjoyed!